Vonic

Masta


Posts

: 575


Join date

: 2010-05-30

on Thu Nov 08, 2012 8:58 pm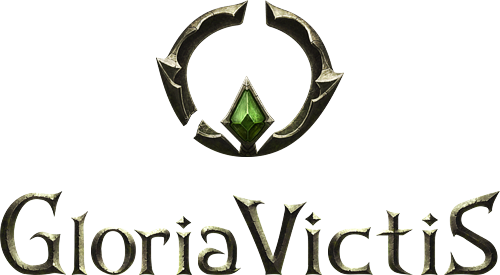 Imagine that you are thrown into a world 20 years after violent and bloody events, which swept across the whole continent as a wave of wars, crusades and unexplained assassinations. Now you become a centre of a conflict between ascendants of the first creators of the world.
Choose your side in this conflict, choose your guild, family and chapter, and claim the holy land in their name, taking it back from the usurpers. You can join your friends and follow the path of lost artefacts from ancient legends. You can delve deep into this world's history and benefit from its glory and wisdom.
Know however that each and every move of yours is followed by enemies who await your moment of weakness. As soon as it happens, they will come and take what is the most precious to you.
Will you dare to accept such a challenge?
Kickstarter Campaing!
http://www.kickstarter.com/projects/1688404825/gloria-victis-dark-medieval-mmorpg
- Free MMORPG,
- The world of Middle Ages, in which magic is not a common tool but rather serves as elite force – its concept is based on the real world rites and beliefs of those times,
- A dedicated non-target system featuring virtual replicas of weapons in close combat, projectile and mounted fight
- An unrestricted character development and progress (no classes or professions limiting player's choice), -a mature story focused on serious themes,
- Complex, non-linear quests, enabling the player to change the story as well as the attitude of Non Player Characters,
- Dedicated mini-games as optional (and highly profitable) ways of solving puzzles available in the game (another option is to try and solve the puzzle automatically, using player character's skill),
- 10 different crafting systems, providing players with items to use in the internal economy of the game,
- Unity 3D engine responsible for rendering graphics using shaders version 2.0 as well as 3.0.
https://www.youtube.com/watch?v=10xwHr_OQCs
https://www.youtube.com/watch?v=XZMoZIIusBs&feature=plcp
https://www.youtube.com/watch?v=b5f1EixToNA&feature=plcp
Screenshot #1
Screenshot #2
Screenshot #3
Screenshot #4
Screenshot #5
Screenshot #6
These are four races, available for players' characters. All of them are people, each with their unique looks, culture, religion etc.
Interested? Have you enough of MMORPGs which look just alike?
It's time for change, let the Iron Era begin. Invite your friends and support the Gloria Victis project.[/center]
--
Mainpage
--
--
DevBlog
--
--
Forums
--
--
IndieDB
--
The Black Eye team consists of over twenty professionals – coders, designers, graphic artists, as well as sound and production specialists.
Creating and sharing free, high-quality games, packed with ingenious plots and industry-standard assets has been our goal since 2008. In order to meet this goal we incessantly train our skills to complete ambitious projects using bleeding-edge technology.
Source: onrpg
¯¯¯¯¯¯¯¯¯¯¯¯¯¯¯¯¯¯¯¯¯¯¯¯¯¯¯¯¯¯¯¯¯¯¯¯¯¯¯¯¯¯¯¯¯¯¯¯¯¯¯¯¯¯¯¯¯¯¯¯¯¯¯¯¯¯¯¯¯¯¯¯¯¯¯¯¯¯¯¯¯¯¯¯¯¯¯¯¯¯¯¯¯¯¯¯
::Playing::
Guild Wars 2 | Closers Online
::Waiting::
Tree of Savior | Black Desert Online | Soul Worker
Vonic

Masta


Posts

: 575


Join date

: 2010-05-30

on Thu Nov 08, 2012 8:58 pm
¯¯¯¯¯¯¯¯¯¯¯¯¯¯¯¯¯¯¯¯¯¯¯¯¯¯¯¯¯¯¯¯¯¯¯¯¯¯¯¯¯¯¯¯¯¯¯¯¯¯¯¯¯¯¯¯¯¯¯¯¯¯¯¯¯¯¯¯¯¯¯¯¯¯¯¯¯¯¯¯¯¯¯¯¯¯¯¯¯¯¯¯¯¯¯¯
::Playing::
Guild Wars 2 | Closers Online
::Waiting::
Tree of Savior | Black Desert Online | Soul Worker
Vonic

Masta


Posts

: 575


Join date

: 2010-05-30

on Thu Nov 08, 2012 8:58 pm
¯¯¯¯¯¯¯¯¯¯¯¯¯¯¯¯¯¯¯¯¯¯¯¯¯¯¯¯¯¯¯¯¯¯¯¯¯¯¯¯¯¯¯¯¯¯¯¯¯¯¯¯¯¯¯¯¯¯¯¯¯¯¯¯¯¯¯¯¯¯¯¯¯¯¯¯¯¯¯¯¯¯¯¯¯¯¯¯¯¯¯¯¯¯¯¯
::Playing::
Guild Wars 2 | Closers Online
::Waiting::
Tree of Savior | Black Desert Online | Soul Worker

Permissions in this forum:
You
cannot
reply to topics in this forum